Testaplex C 250
Manufacturer: Axiolabs
Substance: Testosterone Cypionate
Pack: 10 ml vial (250 mg/ml)
Classification: Injectable Steroids
Drug Class: Androgenic Anabolic Steroid
Active Half Life: 7-8 days
Dosage: 300-1500 Mg/Week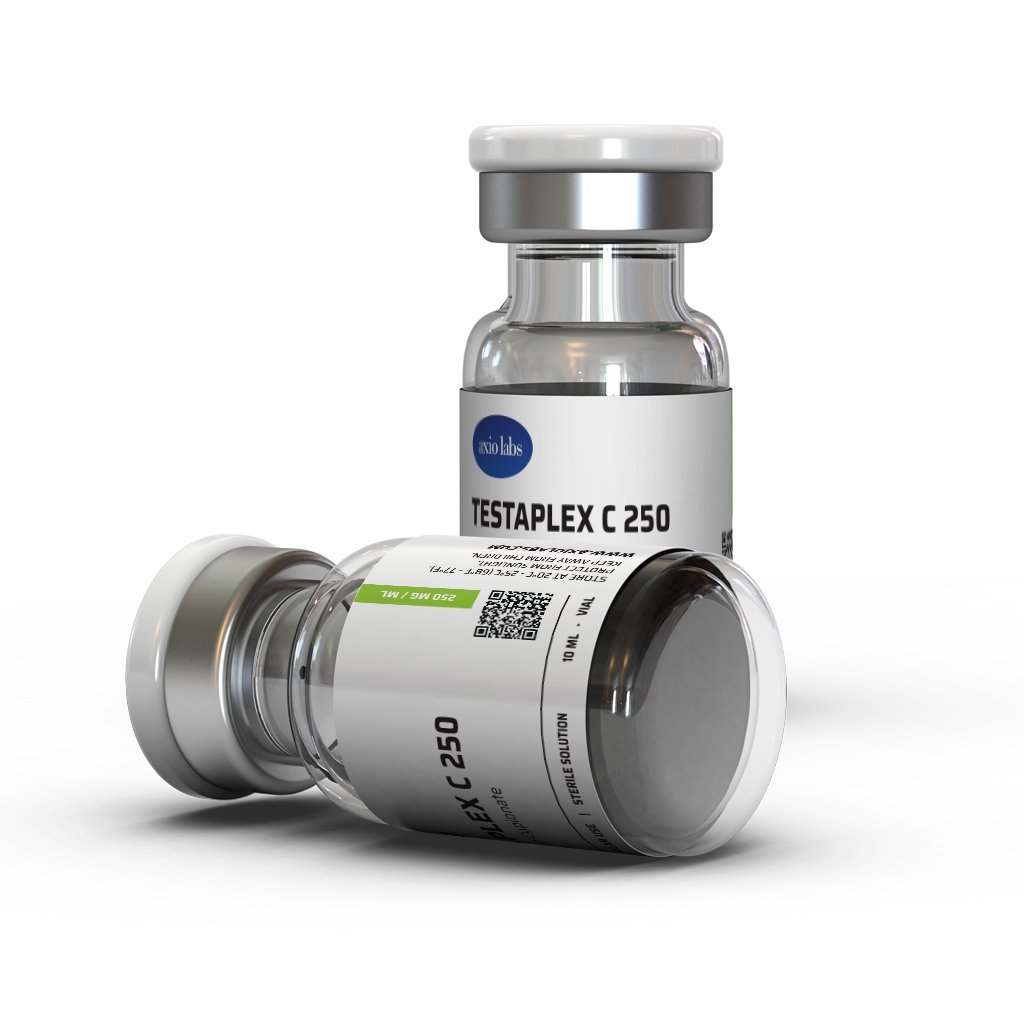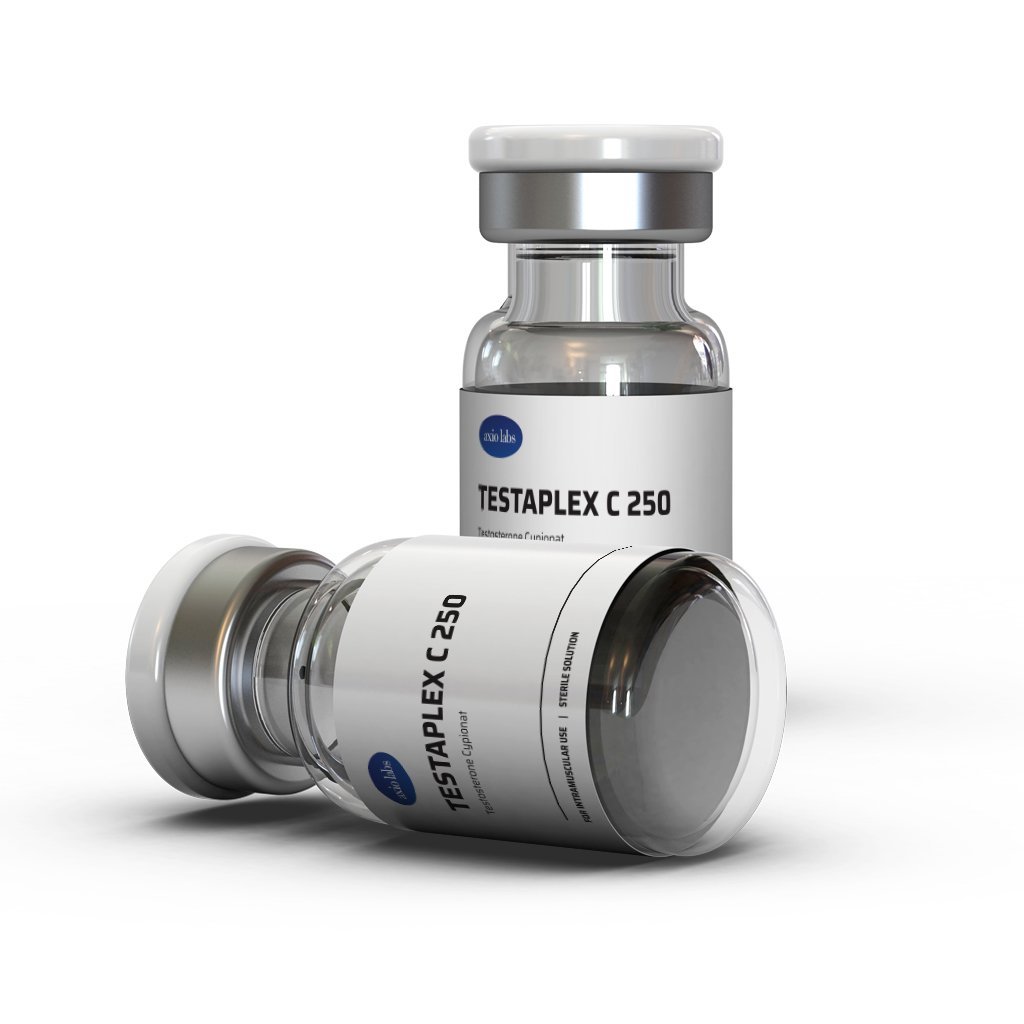 Testaplex C 250 Frequently Asked Questions
* What is Testaplex C 250?
Testaplex C 250 is a drug that contains 250 ml of hormone (Testosterone cypionate) (Depo-Testosterone) is an injectable form of testosterone that's used to treat low testosterone in adult males.Testosterone cypionate is a highly effective and generally well-tolerated type of hormone replacement therapy for bringing testosterone levels back into a healthy range. But before using testosterone cypionate, you should be aware of the advantages and any negative effects it may have.Testosterone cypionate is an ester of testosterone – the primary male sex hormone (androgen) in humans. In chemical terms, esters are organic (carbon-based) compounds derived from acids in which at least one -OH (hydroxyl) substituent is replaced by an -OR (alkoxy) substituent.In fact, Testosterone Cypionate is one of the most popular injectable steroids of all time.A Testosterone Cypionate injection is often necessary to keep testosterone levels in a man's system at the necessary levels, and thus is often chosen by athletes who need to maintain levels of the hormone for longer periods.Testosterone Cypionate injections are one of the most common solutions for performance-enhancing athletes, and bodybuilders who wish to adjust their hormone levels to achieve greater, faster outcomes.Testosterone Cypionate assists bodybuilders and other athletes in acquiring significant lean muscle mass. Because of the increased testosterone production, this steroid can also help kick-start your libido, allowing you to have a more fulfilling personal life. It will also help keep your muscles in optimum condition while you burn body fat. If this seems like the type of muscle-building assistance you're looking for, this steroid is a wonderful choice.
* Testaplex C 250 Side Effects & Warnings
Although Testosterone Cypionate has many benefits, going over the advised dosage and frequency can have negative health effects.Gynecomastia, often known as man boobs, has a considerable risk of developing when doses and frequencies are exceeded. This issue develops because Testosterone Cypionate promotes male breast growthUsing Testosterone Cypionate on your back and chest may also result in acne. Your immune system will be compromised by testosterone cypionate, making it more likely for any sores or wounds you have to become infected.There is also the possibility of developing liver problems.Another serious side effect of Testosterone Cypionate misuse is that stopping it might cause withdrawal symptoms. Some withdrawal symptoms include fatigue, depression, loss of appetite,restlessness and physical discomfort.Another risk of abusing this steroid is jeopardizing your sexual health. Overuse of Testosterone Cypionate typically results in reproductive problems and a low sperm count.
* How to use Testaplex C 250? Cycle and dosage
The most optimal dose of testosterone cypionate is 200-1,000 mg weekly . For experienced bodybuilders who wants extreme results, this can be upped to a Testosterone Cypionate dose of 2,000 mg per week. A weekly dose of 500 mg for the first time should yield obvious results.Testosterone cypionate is utilized as part of a cutting cycle because it aids in the preservation of lean muscle mass while shedding fat.The recommended weekly dose for this purpose is 200-600 mg. If you're looking to bulk up, a weekly dose of 500-1,000 mg is optimal.
No reviews found
Please log in to write Testaplex C 250 review.
Odin Pharma
Manufacturer: Odin Pharma
Substance: Testosterone Cypionate
Pack: 10 ml (200 mg/ml)
Classification: Injectable Steroids
Drug Class: Androgenic Anabolic Steroid
Active Half Life: 7-8 days
Dosage: 300-1500 Mg/Week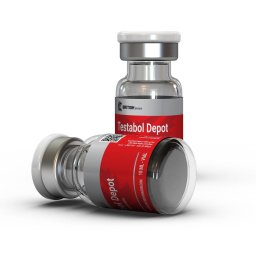 British Dragon Pharmaceuticals
Manufacturer: British Dragon Pharmaceuticals
Substance: Testosterone Cypionate
Pack: 10 ml vial (250 mg/vial)
Classification: Injectable Steroids
Drug Class: Androgenic Anabolic Steroid
Active Half Life: 7-8 days
Dosage: 300-1500 Mg/Week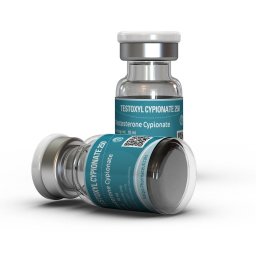 Kalpa Pharmaceuticals LTD, India
Manufacturer: Kalpa Pharmaceuticals, India
Substance: Testosterone Cypionate
Pack: 10 ml vial (250 mg/ml)
Classification: Injectable Steroids
Drug Class: Androgenic Anabolic Steroid
Active Half Life: 7-8 days
Dosage: 300-1500 Mg/Week
Sciroxx
Manufacturer: Sciroxx
Substance: Testosterone Cypionat
Pack: 10 ml vial (250 mg/ml)
Classification: Injectable Steroids
Drug Class: Androgenic Anabolic Steroid
Active Half Life: 7-8 days
Dosage: 300-1500 Mg/Week