Boldenone Undecylenate (Equipoise) (15 Offers)
Filter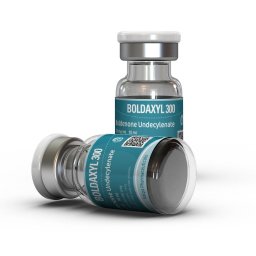 Kalpa Pharmaceuticals LTD, India
Manufacturer: Kalpa Pharmaceuticals, India
Substance: Boldenone Undecylenate
Pack: 10 ml vial (300 mg/ml)
Classification: Injectable Steroids
Drug Class: Anabolic Androgenic Steroid
Active Half Life: 8-14 days
Dosage: 400-1000 Mg/Week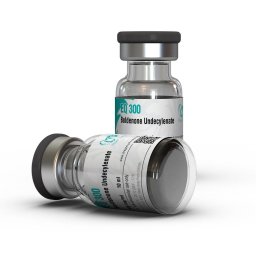 Dragon Pharma, Europe
Manufacturer: Dragon Pharma, Europe
Substance: Boldenone Undecylenate
Pack: 10 ml vial (300 mg/ml)
Classification: Injectable Steroids
Drug Class: Anabolic Androgenic Steroid
Active Half Life: 8-14 days
Dosage: 400-1000 Mg/Week
Dragon Pharma, Europe
Manufacturer: Dragon Pharma
Substance: Boldenone Undecylenate
Pack: 10 ml vial (500 mg/ml)
Classification: Injectable Steroids
Drug Class: Anabolic Androgenic Steroid
Active Half Life: 8-14 days
Dosage: 400-1000 Mg/Week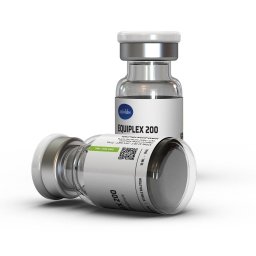 Axiolabs
Manufacturer: Axiolabs
Substance: Boldenone Undecylenate
Pack: 10 ml vial (200 mg/ml)
Classification: Injectable Steroids
Drug Class: Anabolic Androgenic Steroid
Active Half Life: 14 days
Dosage: 400-1000 Mg/Week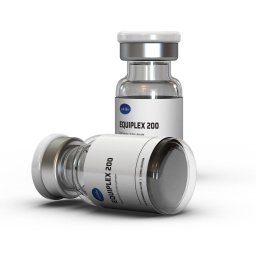 Axiolabs
Manufacturer: Axiolabs
Substance: Boldenone Undecylenate
Pack: 10 ml vial (400 mg/ml)
Classification: Injectable Steroids
Drug Class: Anabolic Androgenic Steroid
Active Half Life: 14-16 days
Dosage: 250-600 Mg/Week
British Dragon Pharmaceuticals
Manufacturer: British Dragon Pharmaceuticals
Substance: Boldenone Undecylenate
Pack: 10 ml vial (200 mg/ml)
Classification: Injectable Steroids
Drug Class: Anabolic Androgenic Steroid
Active Half Life: 14 days
Dosage: 400-1000 Mg/Week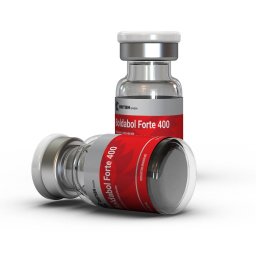 British Dragon Pharmaceuticals
Manufacturer: British Dragon Pharmaceuticals
Substance: Boldenone Undecylenate
Pack: 10 ml vial (400 mg/ml)
Classification: Injectable Steroids
Drug Class: Anabolic Androgenic Steroid
Active Half Life: 14-16 days
Dosage: 250-600 Mg/Week
Beligas Pharmaceuticals
Manufacturer: Beligas Pharmaceuticals
Substance: Boldenone Undecylenate
Pack: 10 ml vial (300 mg/ml)
Classification: Injectable Steroids
Drug Class: Anabolic Androgenic Steroid
Active Half Life: 14 days
Dosage: 400-1000 Mg/Week
Ultima Pharmaceuticals
Manufacturer: Ultima Pharmaceuticals
Substance: Boldenone Undecylenate
Pack: 10 ml (250 mg/ml)
Classification: Injectable Steroids
Drug Class: Anabolic Androgenic Steroid
Active Half Life: 14 days
Dosage: 400-1000 Mg/Week
Ultima Pharmaceuticals
Manufacturer: Ultima Pharmaceuticals
Substance: Boldenone Undecylenate
Pack: 10 ml (500 mg/ml)
Classification: Injectable Steroids
Drug Class: Anabolic Androgenic Steroid
Active Half Life: 14-16 days
Dosage: 250-600 Mg/Week
Sciroxx
Manufacturer: Sciroxx
Substance: Boldenone Undecylenate
Pack: 10 ml vial (400 mg/ml)
Classification: Injectable Steroids
Drug Class: Anabolic Androgenic Steroid
Active Half Life: 8-14 days
Dosage: 400-1000 Mg/Week
Xeno Laboratories
Manufacturer: Xeno Laboratories
Substance: Boldenone Undecylenate
Pack: 10 ml vial (300 mg/ml)
Classification: Injectable Steroids
Drug Class: Anabolic Androgenic Steroid
Active Half Life: 14 days
Dosage: 300-1000 Mg/Week
_UNAVAILABLE
Manufacturer: Spectrum Pharma
Active Substance: Boldenone Undecylenate
Package: 1 x 10 ml (250 mg/ml)
Classification: Injectable Steroids
Drug Class: Anabolic Androgenic Steroid
Active Half Life: 8-14 days
Dosage: 400-1000 Mg/Week
Odin Pharma
Manufacturer: Odin Pharma
Substance: Boldenone Undecylenate
Pack: 10 ml (200 mg/ml)
Classification: Injectable Steroids
Drug Class: Anabolic Androgenic Steroid
Active Half Life: 8-14 days
Dosage: 400-1000 Mg/Week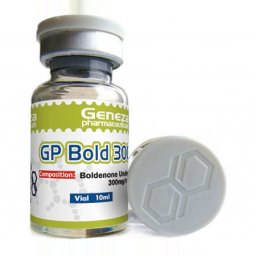 Geneza Pharmaceuticals
Manufacturer: Geneza Pharmaceuticals
Substance: Boldenone Undecylenate
Pack: 10 ml (200 mg/ml)
Classification: Injectable Steroids
Drug Class: Anabolic Androgenic Steroid
Active Half Life: 8-14 days
Dosage: 400-1000 Mg/Week
What is Boldenone Undecylenate (Equipoise)?
Boldenone undecylenate is also known under the brand name Equipoise. Boldenone undecylenate is an injectable medication. It is usually prepared as 25 mg/mL, 50 mg/mL, or 200 mg/mL of steroid dissolved in oil. The undecylenate ester extends the activity of the drug greatly, which is why it can be repeated only once every 3–4 weeks. Athletes love this drug's well-balanced anabolic and androgenic effects and generally view it as a stronger, somewhat more androgenic option to Deca-Durabolin. There should be no misunderstanding that the substance known as boldenone undecylenate also has the ability to increase red blood cell synthesis; nevertheless, this is a side effect shared by almost all anabolic-androgenic steroids (AAS). Boldenone undecylenate is a slow but constant builder of quality muscle and strength rather than a quick mass builder. The benefits of this drug are most noticeable when used in longer cycles, which are typically eight weeks or greater in length.
Boldenone undecylenate Side Effects & Warnings:
An increase in skin oil production, which is frequently accompanied by breakouts, is one of the most frequent side effects of Equipoise. Most users lament having acne on their backs and faces. The irony of using Equipoise to artificially increase testosterone levels is that your natural testosterone production drops dramatically during and after your cycle. Using the EQ steroid can destroy your libido. With your testosterone levels so low, you won't be getting in the mood anytime soon. Boldenone is not c-17 alpha-alkylated and is not known to have hepatotoxic effects. Liver toxicity is unlikely. Boldenone may have less dramatic effects on cardiovascular risk factors than synthetic oral anabolic steroids. This is partly due to its openness to metabolism by the liver, which makes cholesterol less influential on liver control.
How to use Boldenone undecylenate? Cycle and dosage:
Beginners can start with a dose as low as 200 mg per week, but even as a newbie to this steroid, we recommend running 400 mg or more per week to really reap the benefits of EQ. Advanced users can easily increase the dose to 600 mg per week, but that comes with a higher risk of estrogenic effects. Being a very long, slow-acting steroid, it must be used for a reasonable period of time to get the most out of it, with eight weeks being the practical minimum length for including EQ in your cycle. Depending on your goals, up to 12 weeks of Equipoise is considered safe and effective. Due to its long-lasting effect, EQ works well with one injection per week, but some people prefer to split the dose to reduce the amount of each injection. A female dose of 50mg weekly is considered both manageable and effective for most women taking steroids with a low risk of virilization.
Because EQ will suppress natural testosterone production, post-cycle therapy is needed after your cycle to stimulate the normal functioning of testosterone again.